The foundation stones of Ndigbo West Flanders as an organisation could literally be traced back to 16 February 2013 in the ancient Flemish City of Bruges when the pioneers meeting took place. Facilitated by Mazi (Onowu) Kelechukwu Achu, the foundation meeting was prompted by the growing, yet organized population of Igbo descendants in the Western region of Belgium (West Flanders). The conveners of the meeting felt the need for a unifying Igbo community organisation, with the primary aim of encouraging unity and creating a sense of belonging among people of Igbo descendants resident in the region, including their children, non- Igbo born wives, husbands and in-laws.
On the one hand, the founding fathers of Ndigbo reasoned that Ndigbo in this region of Belgium, have to facilitate their integration process in the Flanders, Belgian society but on the other hand, the rich cultural heritage of Ndigbo needed to be packaged and shared with our host community and by extension help in preserving and promoting same cultures for our children. The exploratory meeting looked at the pertinence of these aims but also their feasibility. Satisfied that the cause was not only noble but also doable, the meeting passed a resolution to set the necessary machinery in motion towards further mobilization of all interested Igbo sons in West Flanders to work further on achieving the identified aims.
Subsequently, with a positive response from Igbos in the region, a date for the first general meeting was chosen and invitations were extended to as many Igbo indigenes resident in the region as possible. The turnout exceeded expectations, with unanimous support from all attendees for the formation of a unifying Igbo community union, with the name "Ndigbo West Flanders Belgium" chosen among other suggested names. It was also resolved that a Steering Committee should be instituted to drive the organisational concept further. Headed by Mazi Otisi Onwuka, the Steering Committee got a mandate to guide Ndigbo West Flanders Belgium through its early days to democratically organized elections.
On the 15 March 2014, Ndigbo West Flanders Belgium held its first Executive Elections in which Mazi Chidi Patrick EZEBUIRO emerged as the first elected chairman of the union for renewable two-year tenure. During this period, Ndigbo West Flanders Belgium was officially registered under the Belgian law regulating activities of non-profit oriented organizations (vzw). This was preceded by successful drafting and ratification of the union's constitution and Code of Conduct by a committee headed by Hon. (Dr) Collins NWEKE. One year later, precisely on 12 September 2015. Ndigbo West Flanders Belgium had its Mputa Izizi or Official Launch.
The Mputa Izizi of Ndigbo West Flanders Belgium has gone down in the annals of history as a most successful Igbo cultural outing thanks to the collaborative efforts of the highly motivated members, their wives, children and well-wishers. Worthy of mention is the sisterly and motherly role of Umuada Igbo Belgium in the Mputa Izizi. High point of the event was the official handing of Membership Certificates to all members of Ndigbo West Flanders Belgium by the Special Guest of Honour, the Ambassador of the Federal Republic of Nigeria to Belgium, Luxembourg and the European Union. The brilliant efforts of the Planning Committee headed by Mazi Jeff Kenneth ONYEKWERE did not go unnoticed in terms of showcasing and sharing of the rich and colourful traditions and cultural heritage of Igboland with our host community.
Another significant focus of the Mputa Izizi was the resolve by the organisation to support humanity, by contributing and using the proceeds from the Mputa Izizi to help less privileged brothers and sisters back home in Igboland by engaging in the construction of a sports complex for the special school for the blind in Afaraukwu, Umuahia North Local Government Area of Abia State.
Furthermore, to enhance unity and ensure the collective protection of all Igbo descendants interest in Belgium, Ndigbo West Flanders reached out and identified with NDIGBO BELGIUM (National Council of Igbo unions in Belgium) an Igbo umbrella body representing the overall interest of Ndigbo in Belgium, comprising of four autonomous Igbo sister unions across the four regions of Belgium namely; IGBO UNION ANTWERP covering Igbos residing in the northern region of Belgium, IGBO COMMUNITY UNION BRUSSELS for central and southern part of Belgium and IGBO COMMUNITY GENT unifying and protecting the interest of Igbos resident in the Eastern region of Belgium. Finally, Ndigbo west Flanders is currently a member organisation of the Advisory Board on Ethnic Minority Policy of the City of Bruges, the Provincial capital of West Flanders. Our ambition is to extend this mandate to all the local Councils within the Province of West Flanders and to encourage all people of Igbo descent resident in Belgium to identify with sister unions in their regions.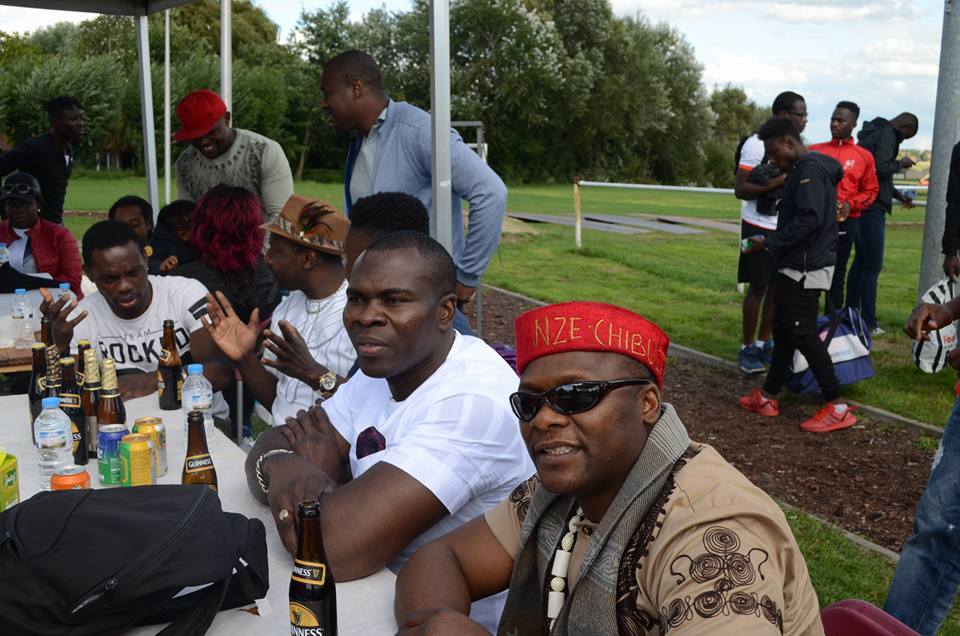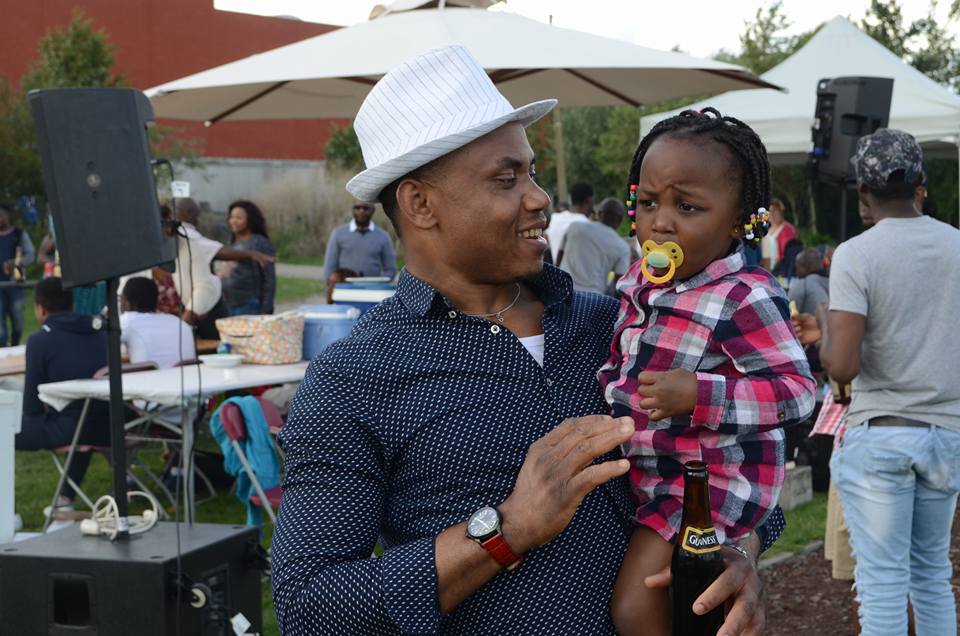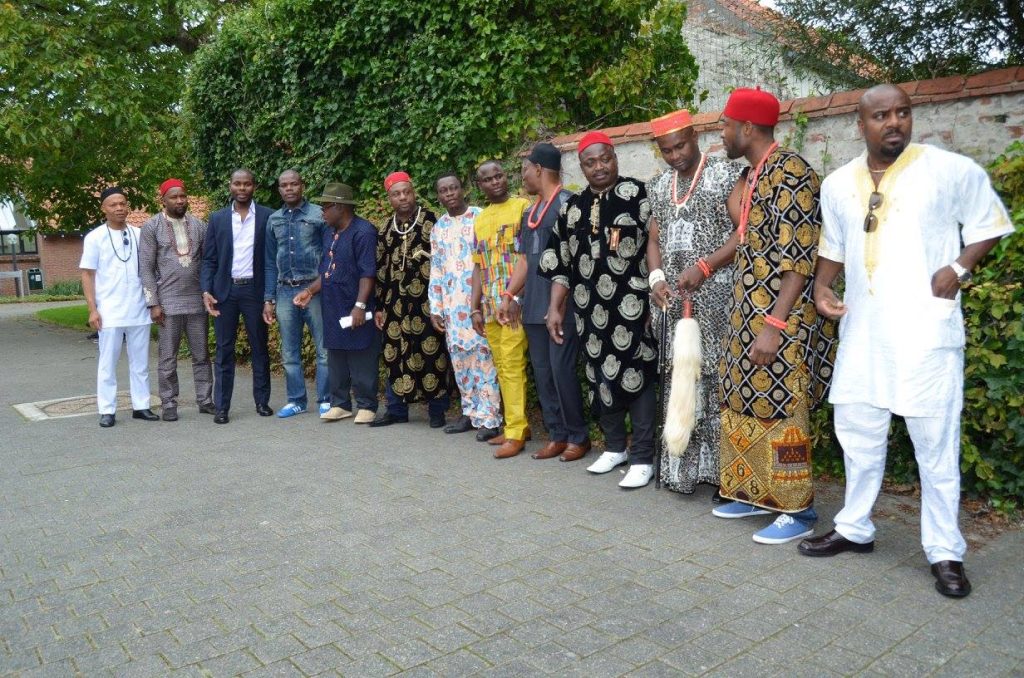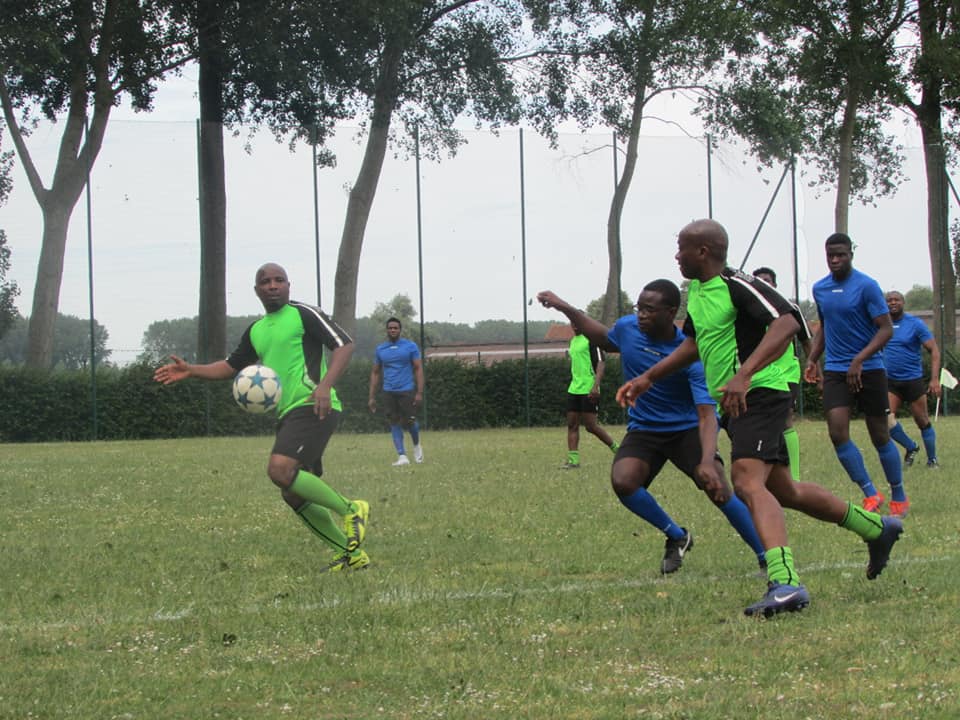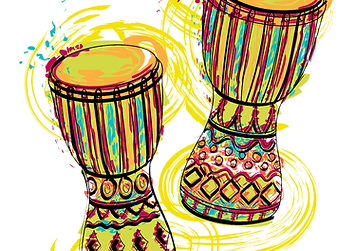 The aim, objectives and desire of the union include the following:
To unite all Igbo sons and daughters living in West Flanders, Belgium and give every member a sense of identity.

To promote unity, brotherly and sisterly love and to enhance a harmonious and peaceful relationship among members.

To enhance a working relationship with other organizations of Ndigbo in Belgium and elsewhere whose ideals do not clash with those of Ndigbo West Flanders

To facilitate the general integration of members in the host community

To promote the Igbo cultural heritage in West Flanders and elsewhere in concert with third parties

To identify with developmental projects either solely or in concert with third parties aimed at the socio-economic and cultural empowerment of Ndigbo in Nigeria.

 The organisation can undertake any activity, commercial or otherwise, as a means to achieving its objectives.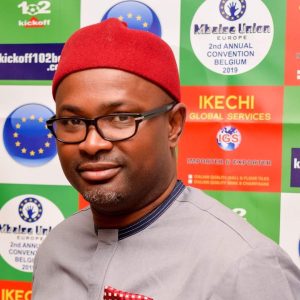 Kenechukwu Achu: President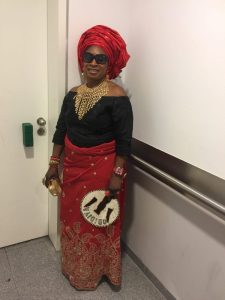 Patricia Taylor: Vice President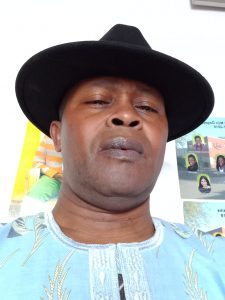 Joseph Iwuoha: General Secretary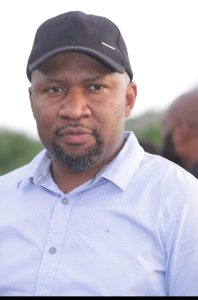 Kelvin Okolo: Financial Secretary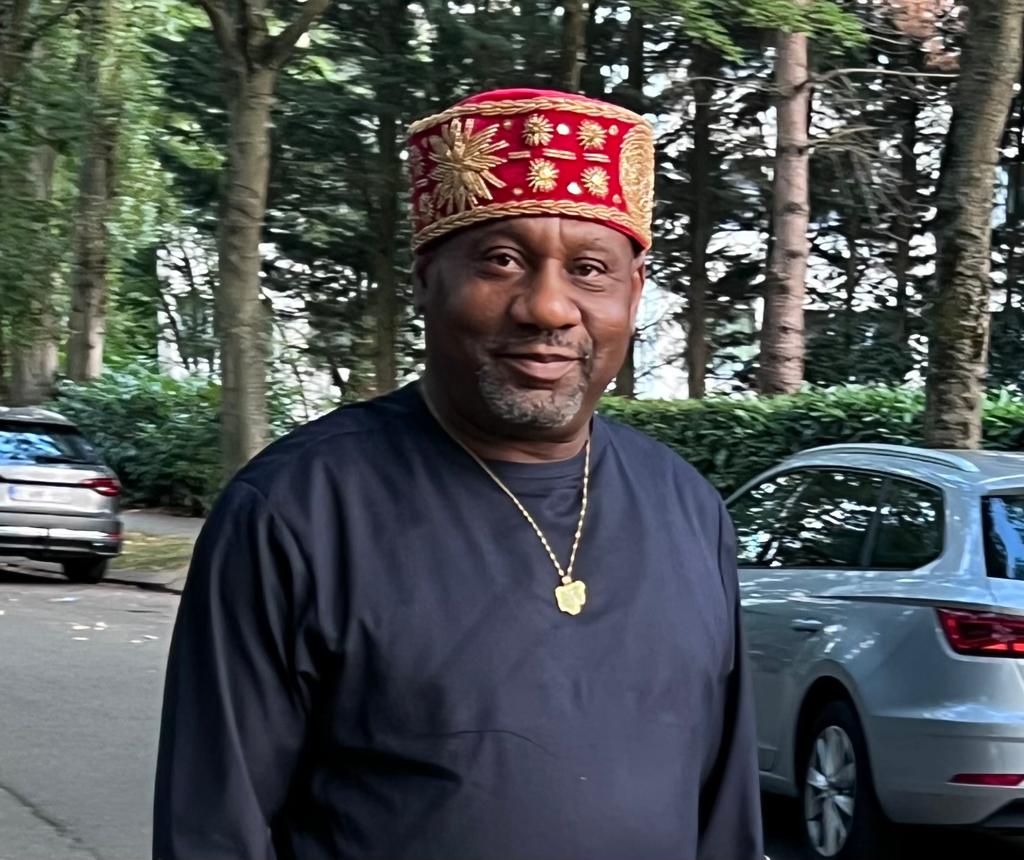 Augustine Emejulu: Treasurer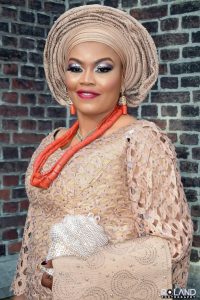 Chinelo Brown Ogbede: Public Relation Officer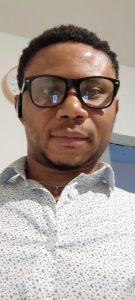 Kingsley Okparaeke: Provost
The Igbo people, historically spelled Ibo, also "Heebo" or "Eboe",  are an ethnic group of southeastern Nigeria. They speak Igbo, which includes various Igboid languages and dialects.  Igbo people are one of the largest ethnic groups in Africa.  In rural Nigeria, Igbo people are mostly craftsmen, farmers and traders. The most important crop is the yam; celebrations are held annually to celebrate its harvesting.  Other staple crops include cassava and taro.
​
Before British colonialism, the Igbo were a politically fragmented group. There were variations in culture such as in art styles, attire and religious practices. Various subgroups were organized by clan, lineage, village affiliation, and dialect. There were not many centralized chiefdoms, hereditary aristocracy, or kingship customs except in kingdoms such as those of the Nri, Arochukwu, Agbor and Onitsha.  
This political system changed significantly under British colonialism in the early 20th century; Eze (kings) were introduced into most local communities by Frederick Lugard as "Warrant Chiefs". The Igbo became overwhelmingly Christian under colonization. Chinua Achebe's Things Fall Apart is one of the most popular novels to depict Igbo culture and changes under colonialism.
​
By the mid-20th century, the Igbo people developed a strong sense of ethnic identity.  Certain conflicts with other Nigerian ethnicities led to Igbo-dominated Eastern Nigeria seceding to create the independent state of Biafra. The Nigerian Civil War or the Nigerian-Biafran War" (6 July 1967 – 15 January 1970) broke out shortly after. With their defeat, the Republic of Biafra once again was part of Nigeria.  MASSOB, a sectarian organization formed in 1999, continues a non-violent struggle for an independent Igbo state.
​
Due to the effects of migration and the Atlantic slave trade, there are descendant ethnic Igbo populations in countries such as Cameroon and Equatorial Guinea,  as well as outside Africa. Their exact population outside Africa is unknown, but today many African Americans and Afro Caribbeans are of Igbo descent. According to Liberian historians the fifth president of Liberia Edward James Roye was of Igbo descent.  
On 17 January 2015, the good people of Igboland resident in West Flanders converged at Headquarters in Brugges and officially bequeathed to themselves a Constitution.The document reads, in part, as follows:
Ndigbo West Flanders is established for the purpose set forth in this article as well as other
clearly related purposes that may not have been specifically mentioned in this article.
ARTICLE I: NAME AND SEAT Art. 1.1 The organisation shall be known and addressed as "NDIGBO WEST FLANDERS" (hereafter called "The Organisation")
Art. 1.2 The registered seat of the organisation, for the time being, shall be Moerstraat 96, 8000 Brugge. The General Assembly can pass a resolution at any time deemed necessary to change the address of the organisation
ARTICLE 2: STATUS Of THE ORGANISATION
Art. 2.1 The Organisation shall exist as a non-profit, Non-Governmental Organisation with legal rights and obligations distinct from that of its members under Belgian Laws.